I went to 台中 for two days.
Actually it was second time to visit there.
First time was when I came to Taiwan for labratory visiting on this February . At that time, I allocated rest of my staying after going labratory to hang out .And Stayed in my friend house in 台中.
In the first day of this trip, go out house around 12pm, then head to Taipei station.And directly go to 台中 by the TRA.
Our plan is firstly go to 高美濕地, and after that go to the 逢甲夜市.
After got the 台中,search the bus we need to take was extremely hard. Because of the distance from the main station. I reckon that it's about 20 minutes by walk and the way is a bit intricate.
Even that situation, that bus is not enough to reach our distination. Additionally the taxi was taken after we got the bus off to go there directly.
Around 5pm, finally arrived there.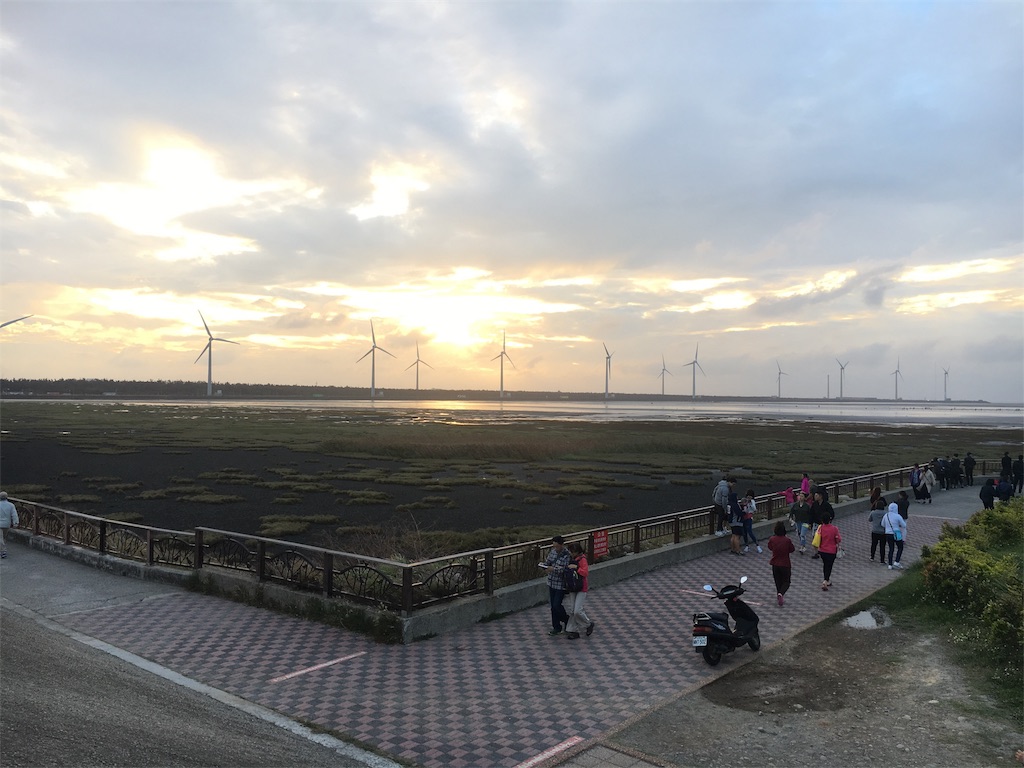 The scenery was quite good. We were chilling out very much.
Actually we planed to go there when the sunset comes.
So the light of the sunset was reflecting on the puddle in wetland.
Environment made my feeling romantic and purfied my heart.
It became unforgettable memory in Taiwan.
But the only things we felt uncomfortable is the fucking strong wind there.
After that went to 逢甲夜市.
It's well known as a biggest night market in Taiwan. So it's kinda inevitable to visit if the peorle come to 台中.
Compare to the another night market, it quite massive enough. Only one day isn't enough to see all.
In terms of the food, not only the price but also the taste was good.
For the sencond day, we went to
日月潭
and 七期地區。
As you see,
日月潭
is the place that we can get tranquility and touch the cultural stuff.
Around the
日月潭
, one of the tribe of aboriginal people is living. So the cusine that they usually
eat is available in this place.
我跟三個朋友一起去台灣旅行。